Ordering
I'm not sure which size to choose?

Our Fitting Room has an in-depth guide to bra fitting, international conversions and size charts for all of our bras and lingerie.

We're also very happy to help you find the best size, just drop us a note with the sizes and brands of your best-fitting bras (and which country's sizing this is in) and the measurements under your bust (where the bra band sits) and around the fullest part of your bust.
I have a delivery or returns question

Our dedicated Delivery or Returns & Exchanges pages have everything you need to know, including suggested transit times, express order deadlines and prices, and more detail on our free worldwide returns policy.
Products
How do I take care of my lingerie?
What makes your lingerie so special, and where is it made?

From the very beginning, our mission has been to create luxury bras and lingerie exclusively for DD+ cup sizes. Pairing the finest fabrics like silk, sheer laces and delicate embroideries with years of expertise in fit and support for larger cup sizes.

Our garments are sewn in England and Europe by our talented seamstresses. Our fabrics are carefully sourced from all over the world to create the most beautiful garments possible for you, with delicate Leavers laces from France, and custom designed embroideries from Italy.
How long will made to order pieces take?

The majority of made to order styles take 3 weeks to be sewn for you, but others can be longer - please read the notes on the individual product page to check the exact timing for your item.

If you have a special occasion and need an item urgently, please contact us to discuss rush options. Alternatively, ou rClassicscollection is kept in stock ready to ship straight away. 
Gifts
I'm buying a gift and not sure where to start, can you help?
Do you offer gift wrap or a gift message?

We love extra beautiful wrapping on special gifts! Your order will be wrapped in black tissue and branded stickers inside our luxurious matte black card boxes, finished with ribbon and a hand-stamped gold wax seal.

To add this, please select from the shipping drop-down menu at checkout and choose your preferred shipping method plus gift wrap.

For a message, please add to the "order notes" box at checkout and we will include it in the shipment. 
Can you remove the pricing on the paperwork, and is your packaging discreet?

Our packing lists included inside your order do not include any pricing details, but if you would like there to be no paperwork whatsoever inside the box please add this to your "order notes" at checkout.

For international orders please note customs information must be supplied on the outside of the package, which will include the contents and the pricing.

If you are purchasing a gift for someone you live with and would like it to be a surprise, we can also offer a courier option using only electronic customs data so there are no details printed on the outside of the box, please contact us to arrange this.

All orders are shipped in plain outer packaging. 
What is the difference between digital and printed gift cards?

Our printed gift cards come beautifully wrapped in a luxury gift box, with the card itself printed on thick black card and adorned with a gold wax seal. These make for a wonderful unwrapping experience for the recipient, while still allowing them to choose their own sizes and styles from our collections.

Digital gift cards are sent via email and are perfect for a last-minute gift, or for if you'd like to send a gift without a physical delivery address.  
Payment & Security
Which payment methods do you accept? Are my card details secure?

We accept all major credit cards (Visa, Mastercard, Amex, Maestro, Diners Club, Discover) through Shopify's leading secure, PCI DSS compliant payment system, plus Paypal, Apple Pay, Google Pay and Shop Pay.
Can I pay in instalments?

For larger purchases and special bespoke orders, we are able to offer instalment plans to spread the cost of your order, please contact us to discuss options. We do not offer credit, and your order will only ship once full payment is complete.
Are my personal details secure?

Your security and privacy are our top priority. We are fully GDPR compliant, and will never sell your personal details. Please see our Privacy & Cookies Policy, or Terms & Conditions if you would like to learn more. To request a full deletion of your data, please contact us.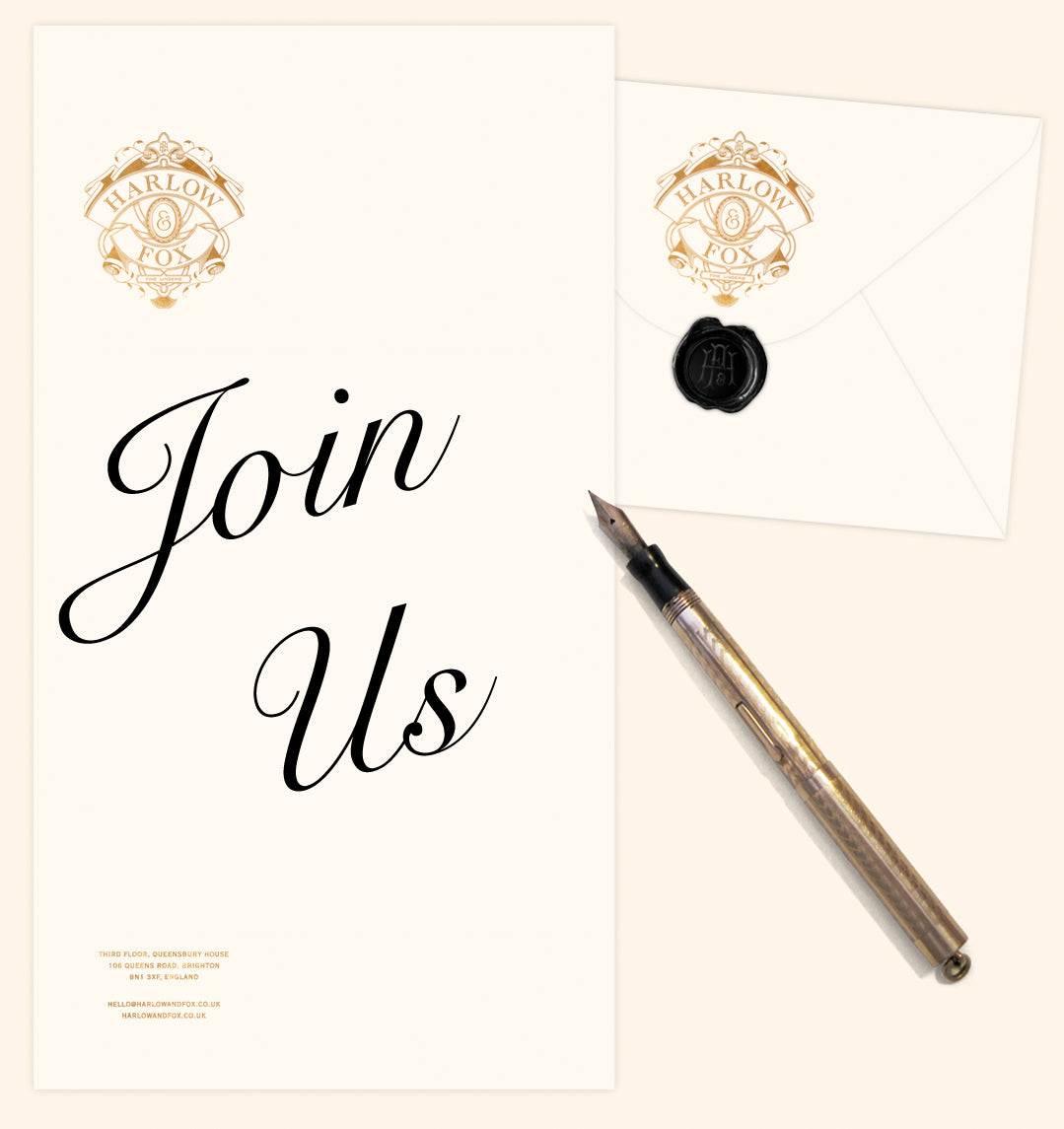 Join our members list
Sign up to access exclusive members-only sales, courier pickup for returns, collection pre-launches, being the first to know about all the latest news, and 10% off your first order - we only send interesting things, promise!
SIGN UP NOW