Lingerie Gift Buying Guide
Looking to treat someone special to the gift of luxury lingerie or loungewear, but not quite sure where to start? Our gift buying guide will help you choose something they'll really love – if you're not quite sure, or have any size or fitting questions, please do contact us and our experienced advisors will be very happy to help.
1. FIND OUT HER BRA SIZE
Finding the right size is especially important if you're buying for someone with a DD+ bra size. Take a peek in her lingerie drawer, and see which size is on the label of the bras she wears most of all. This will be a combination of numbers and letters, for example 32DD, 38F, 34G, etc.
Different brands can all fit slightly differently, so if you are able to note which brand the best-fitting bra is, we can also advise how our sizes run compared to those, and if that brand will be likely using UK sizing like we do, or international sizing, and help you convert.
2. FIND OUT HER COORDINATE SIZE
Next, take a look at panties and knickers. What size is on most of those labels? This could either be a S/M/L type of sizing, or a dress size number, like 12, or 14.
Our size charts will help you convert between different international dress sizes and our XS – XL sizing system. We also have more specific measurement charts for inches and centimetres if you happen to have measurements and want to be certain of the exact sizing.
We can also create many of our styles in other sizes, just contact us and we can run through options.
3. NOT SURE OF THE SIZE? TRY A ROBE OR LOUNGEWEAR
If you're not too sure of size, loungewear makes a great easy-choose gift. Our robes and dressing gowns are sized S/M/L (with further extensions also possible, please contact us) and fit a wide range of sizes within those options.
Our silk pyjamas and nightgowns are lovely for a glamorous way to lounge with gentle support for a larger bust, and come in six flexible cup sized options, with either S/M/L in DD – F cup, or S/M/L in FF – G cup. If you'd like any further advice on picking a size for these, please do contact us and we'd love to help.
4. NOTE THE COLOURS SHE LIKES BEST
Is most of her collection darker colours, or lighter pastel shades? Does she love vibrant jewel tones?
If you're buying a special occasion set and a lot of her regular day to day bras are neutrals, think about what some of her favourite cocktail or evening dresses are. Does your giftee have a purple dress they wear a lot? Maybe a purple lingerie set would be just the perfect gift!
5. LOOK AT THE STYLES SHE PREFERS
Do her tastes lean towards more vintage style pieces, like tap pants and silk bras? Does she love higher cut briefs, or more thongs? Think about pieces she wears the most, or has mentioned making her feel wonderful, but also perhaps things she keeps in the drawer. Is it something she really loves the style of, but isn't quite the right size, so doesn't feel comfortable to wear? Perhaps it's something she adores, but feels too "special" to wear.
Our advice is always to wear and enjoy the special things! Even a dull Tuesday in January is improved with beautiful garments right next to your skin.
6. ALLOW EXTRA TIME FOR MADE TO ORDER ITEMS
Many of our style are made to order for you in our atelier in England, so can take several weeks to be ready to deliver. If you are purchasing for a birthday, anniversary or other special date, be sure to allow plenty of time for this.
Please do let us know if you've got a particular deadline and we will do everything we can to be able to make it, but this may not always be possible, especially around the holidays and Valentines.
We have several classic styles available in stock to ship straight away in our Immediate Shipping collection, and these are all available with express delivery to reach you even sooner.
Alternatively, if you are very tight on time our Gift Cards can also be sent as an email instead of our usual gift boxed physical cards.
7. NOT TOO SURE WHAT TO CHOOSE? GO WITH A GIFT CARD
The important thing is to focus on a gift that will make her feel her very best self. If you can't quite decide what she'd love the most, our Gift Cards make a lovely option to let her choose her own perfect lingerie or loungewear set.
They all come beautifully gift wrapped to make a special unwrapping experience in itself, or can be sent as an email if you are pressed for time, please Contact Us to arrange this.
8. PERSONALISED EMBROIDERY
For an extra special occasion, we can personalise the silk straps of our bras with a special message, anniversary date, name or quote embroidered onto the underside of the straps, for a special message that will stay close to her all day long.
The perfect addition to your gift, for something that will be unique to her, and remind her of that special moment every time she wears it. 
9. THE FINISHING TOUCHES
All orders can be lovingly gift wrapped, in branded gift boxes with hand stamped wax seals - just select your preferred shipping method plus gift wrap at checkout.
We always write a personal handwritten message to you both from us, but if you'd like a special message written from you to her, just add a note at checkout and we'll include that in your gift for you.
If you're ordering a garter belt and would like some stockings adding to your order, but are not sure of which style will be best, we're very happy to advise.
For a small extra charge we can source matching hosiery and add to your gift box for a complete gift, all wrapped together.
NEED FURTHER ADVICE?
Just contact us and our lingerie experts will be happy to help you find the perfect gift.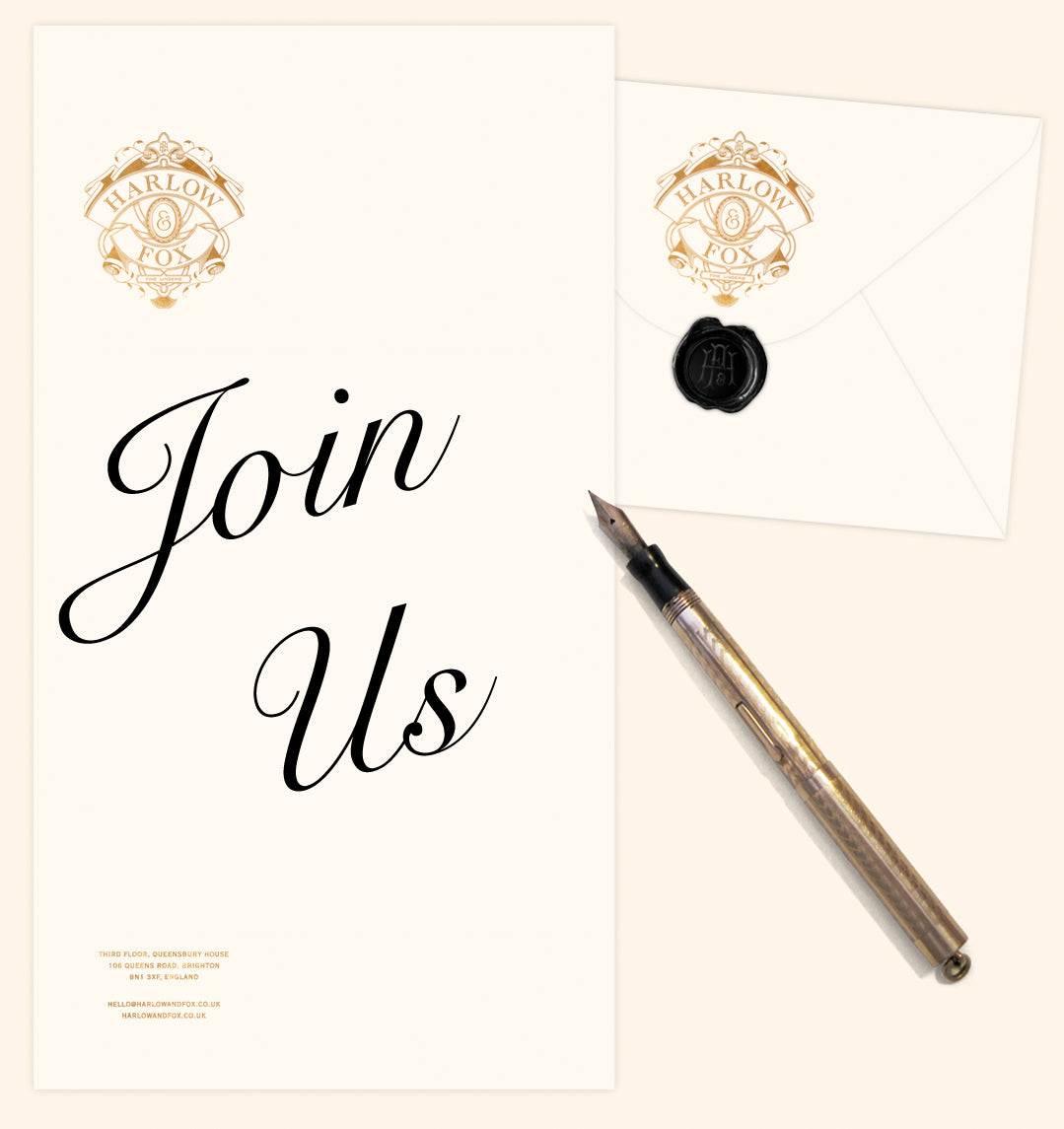 Join our members list
Sign up to access exclusive members-only sales, courier pickup for returns, collection pre-launches, being the first to know about all the latest news, and 10% off your first order - we only send interesting things, promise!
SIGN UP NOW