The Difference
Whether you're just discovering the world of fine lingerie for the first time, or you're an experienced connoisseur who's been sized out of other brands; sometimes the detail of what goes into making lingerie "luxury" can be hard to pinpoint until you try it. So just what is it that makes our bras so special?
The very finest fabrics
Using only the most exquisite materials has been our priority from day one. Whether it's double layers of lusciously soft silk, or the most delicate couture-quality French laces, we never skimp on using the best of the best.
That difference can be felt every time you wear one of our designs, elevating your undergarments to true luxury instead of needing to cut corners to hit a mass market price point.
Expert, ethical craftsmanship
We've always been committed to the highest quality of manufacturing; both to create long-lasting, well-made products, and to ensure the best working conditions for those sewing our pieces.
Our collections are produced in either England or Europe, by talented and experienced seamstresses with ethically sound working conditions and fair wages. This also reduces the miles our finished products travel, cuts down on waste for our made-to-order designs, and means we're able to visit our factories in person.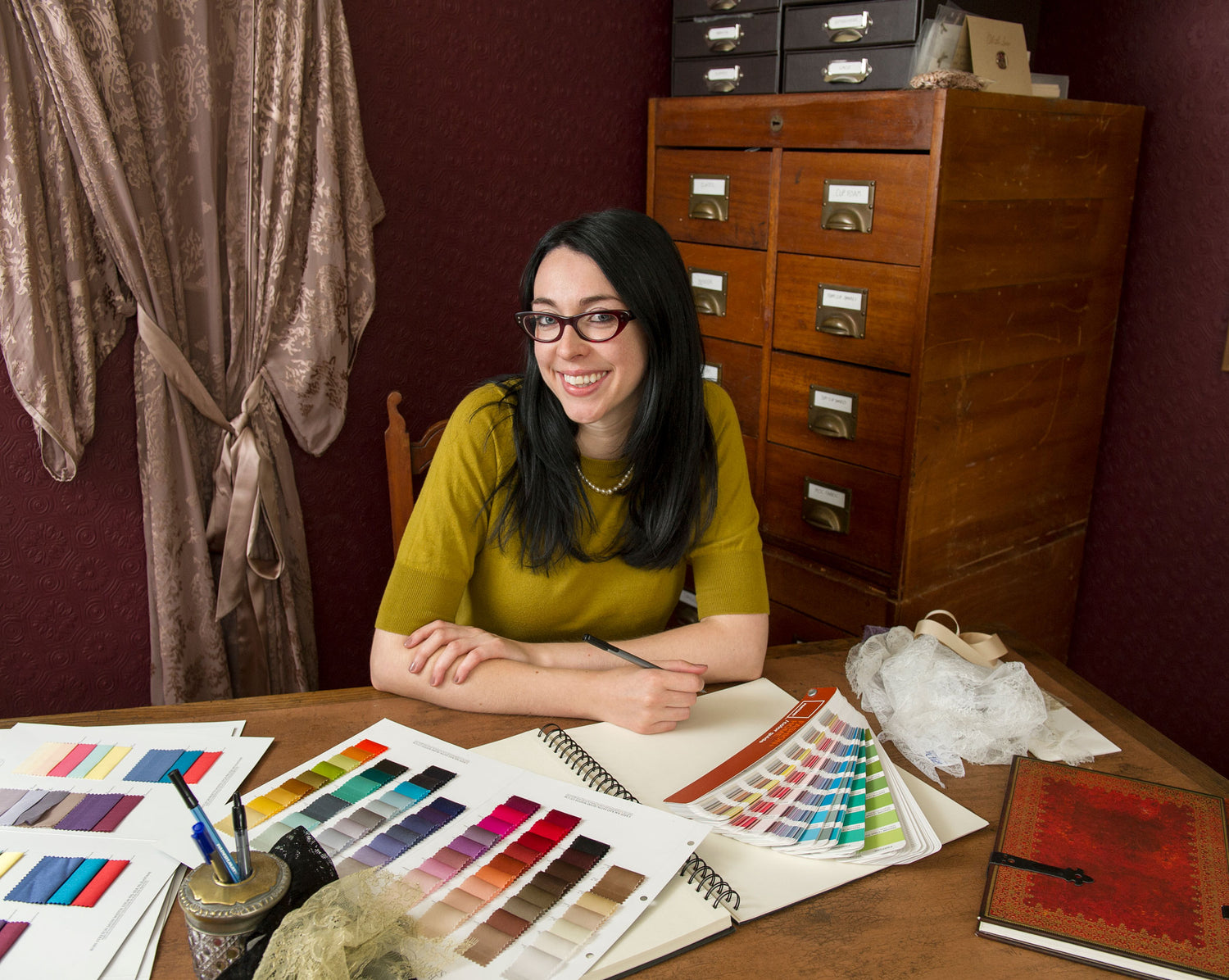 Small business, big heart!
Our customers are at the centre of everything we do, and that means when you have a question we'll always go above and beyond to help. We pride ourselves on excellent, personal service; from the handwritten note in every order to tailored fitting advice, we have a real passion for finding the perfect bra for you.
Plus, when you choose to buy from a small, independent brand, you can know you're directly supporting an all-female team of artisans and creatives, who truly appreciate your business – not faceless shareholders squeezing profits.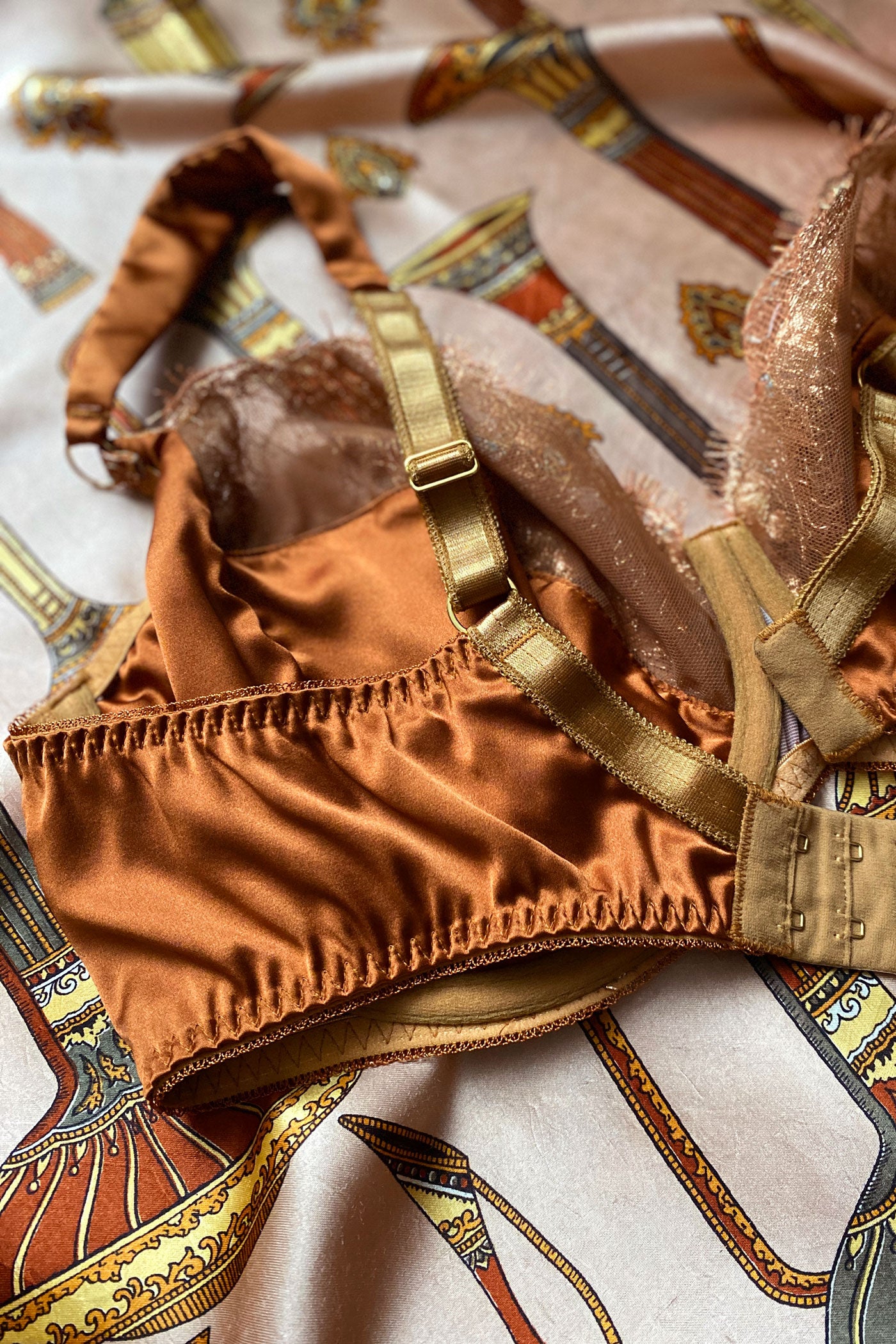 Luxury finishes and silk linings
Sometimes the smallest of details makes the biggest of difference. Instead of using the cheapest sewing finish needed to get the job done, we're always paying attention to how the construction of the garment can be the best it can be, both inside and out. Whether that's for added strength and longevity, or just to feel even more beautiful next to the skin.
For example, often we will use the processes of "bagging out" and "French seaming" to enclose any raw edges inside the fabric, to create the very softest and smoothest interior finish, even if it requires greater skill and expense.
Not only that, wherever we can we'll use double layers of silk to ensure the inside is lined as well – silk lingerie should feel exquisite as well as look it!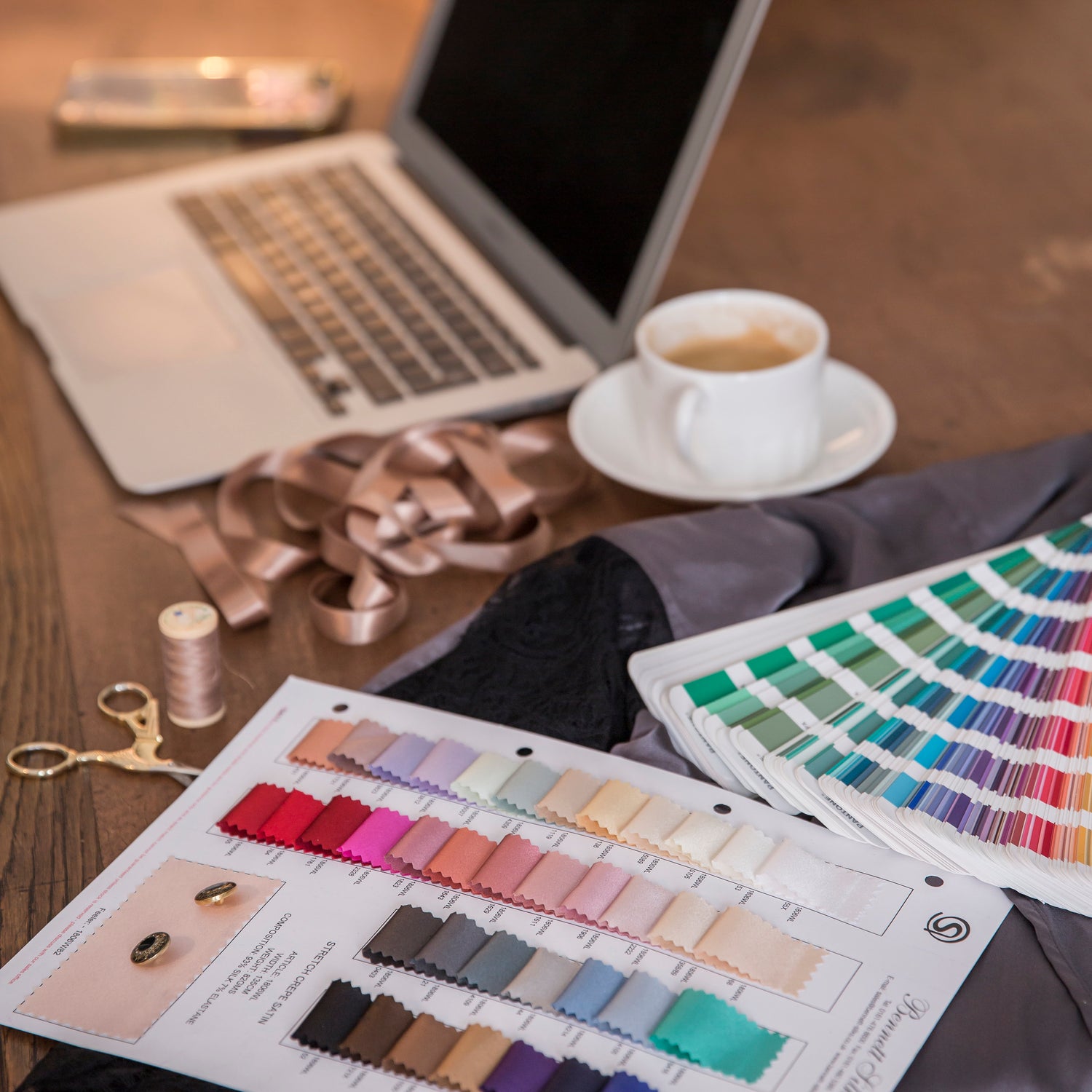 Timeless, not trend-led
Our designs are created to stand the test of time, and be just as beautiful years from now as they are today. Without the high-pressure cycle of constant novelty and clearance of the mainstream industry, our development process can take the time it takes to get each piece just right, regardless of what's "in" right now.
The extra benefit of this is that often your collection can be saved up for and added to slowly over time, creating even more outfit possibilities for your special pieces!
(Though unfortunately we can never guarantee this; if suppliers discontinue materials or other outside forces get in the way, we do have to remove some styles even though we love them, so don't wait on a piece you have your heart set on!)
Specialists in DD+ design
Harlow & Fox was founded in 2011 with the sole intention of creating luxury lingerie for DD+ sizes, and ever since then, that's all we've been doing. Focusing only on one size segment means we can create the very best products possible, exclusively for this size range.
(Though, if you're looking for smaller sizes, we can collaborate with other brands to create this for you!)
This also means we place as much emphasis on fit and support as we do on beauty – both have to be perfect before we'll release anything into the world.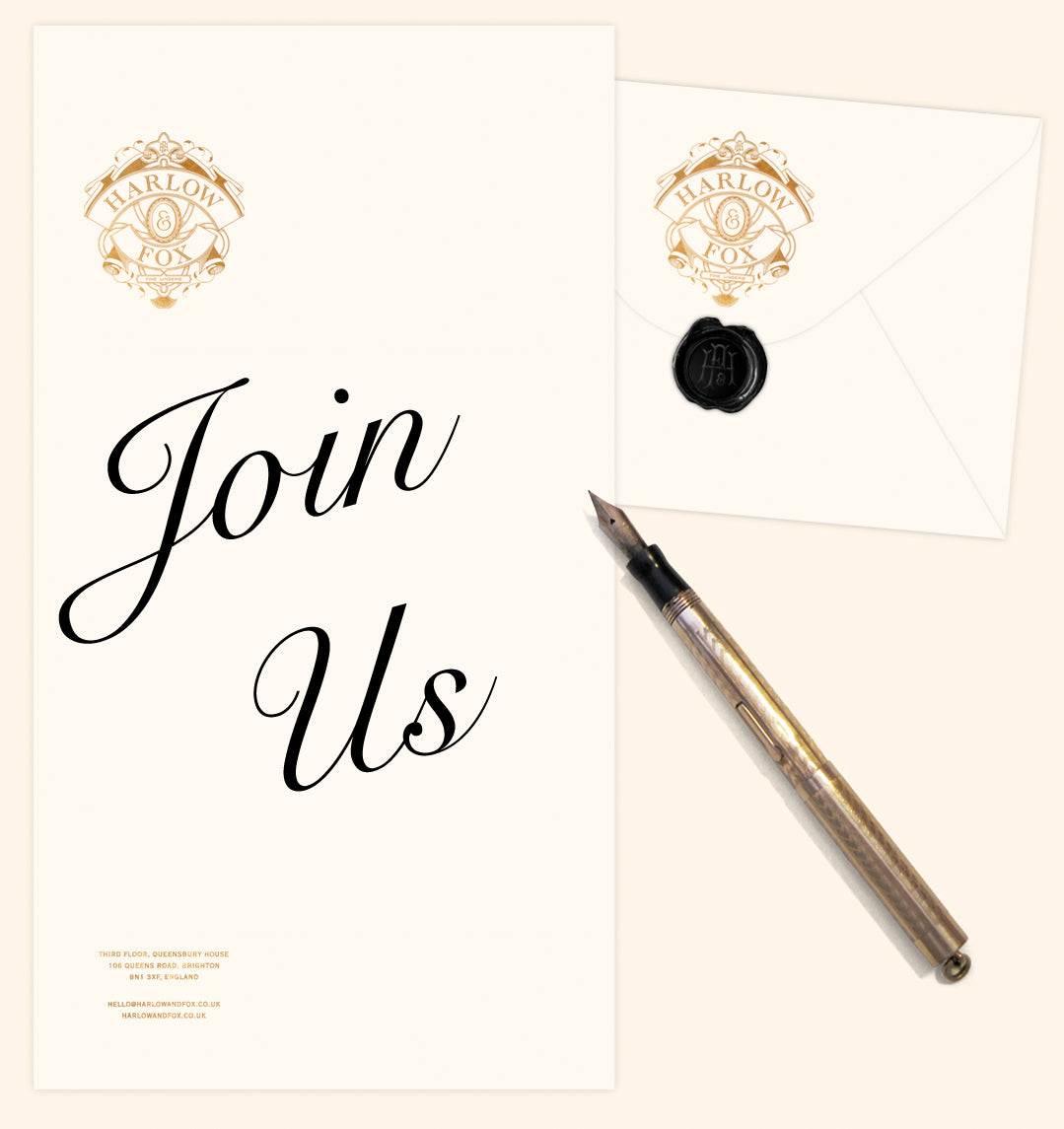 Join our members list
Sign up to access exclusive members-only sales, courier pickup for returns, collection pre-launches, being the first to know about all the latest news, and 10% off your first order - we only send interesting things, promise!
SIGN UP NOW