Finding The Perfect Wedding Dress Undergarments for the DD+ Bride
Choosing lingerie for under a wedding dress can be just as complicated as choosing the dress itself - after all, it will be providing the foundation for your dream gown, and need to not only be comfortable for day long wear but also ensure there's no visible lines to disrupt the beauty of your dress. Of course, it's a special day – and we believe your bridal lingerie can be both functional and beautiful, and make you feel like very best version of yourself. Read on for our eight tips for finding the perfect lingerie for beneath your wedding gown, if you're a DD+ bride. 
1. KNOW WHEN TO SHOP FOR YOUR WEDDING DRESS LINGERIE
One of the most important considerations in choosing lingerie for under your wedding dress is to be deciding on it at the same time as the dress. Once you've found your dream dress, the lingerie you wear underneath it will affect any alterations for fit your dress designer will need to make, so be sure to make your selections at the same time so you can wear your lingerie to your fittings and avoid any mishaps further down the line with visible edges of a bra, or the lines of the dress fitting differently depending on the shape you create underneath it.
2. CONSIDER THE STRUCTURE OF YOUR DRESS
Many wedding gowns will have a structured bodice built into the garment itself, removing the need for a separate bra altogether. Others will have design features that may dictate the type of lingerie worn underneath, for example a strapless gown, or one with sheer sleeves, will work best with a strapless or multiway bra, or a bias-cut silk gown that skims close to the body may work best with underwear without a visible panty line. Speak to your gown designer about the types of undergarments they recommend to work best with the dress shape you've chosen, as they may already have seen some other great choices that work well from other brides who chose a similar gown to yours. Once you know the types of garments you'll need, it's time to go shopping! 
3. FOR STRAPLESS GOWNS, TRY ON PLENTY OF OPTIONS
Strapless bras for larger busts are notoriously hard to find, and even harder to find one that fits just right and is comfortable enough to not distract you all day long. Whilst we don't make strapless designs ourselves (since our specialism is more in silk, which sadly doesn't work as effectively in strapless shapes) several of the main full bust bra brands create their own strapless styles, and it's worth trying on several varieties to see which works best with your breast shape, and with the dress itself. Even if one shape really doesn't work for you, another one might be just perfect. Try the Deco by Freya, or the Luxe by Curvy Kate, or for a more sheer style, Adina Reay's Fran Toast. Multibrand stores like Bravissimo (UK) Figleaves (UK and US) Bare Necessities (US) and Her Room (US) are great places to find a wide selection of styles to try.
4. AVOID A BRA ENTIRELY WITH A BRIDAL CORSET
If you would love a strapless look, but would prefer to feel more supported, and have a little more structure, how about incorporating a bridal corset into your dress? Many corsetieres will custom make corsets to fit your measurements specifically, so can include shaping to fit both a larger bust size, as well as your individual waist and hip measurements. Corsets can create a striking hourglass shape, as well as providing firm hold and structure; either as smooth satin one to wear underneath another gown, or as an exquisite and decorative part of the dress in its own right. Exploring all of the beautiful designers out there and their creations is an enjoyable task in itself, with so many different aesthetic points of view, from historical to contemporary. Karolina Laskowska, who we frequently collaborate with on lingerie collections, creates exquisitely embellished gowns incorporating bridal corsetry, which are made to your individual measurements, so perfect for accommodating a larger cup size as well as your own personal vision of what you'd like your wedding gown to look like.
5. ALL "SOLUTIONS" ARE NOT CREATED EQUAL
Often in guides for lingerie to wear under wedding dresses, there's a lot of focus on items like backless or adhesive stick on bras. These can be great choices for smaller busted brides, but often for those with a DD+ cup size, they can be a struggle to work as effectively as they need to. When trying on gowns, consider what undergarments you might need to wear under the dress to be comfortable all day long, and take that into consideration when thinking about what your dream dress might be like. There are so many styles of both bust-friendly gowns and bridal underwear for beneath them, there's no need to compromise on finding something that works just perfectly for you that will not only look lovely, but feel it too!
6. HAVE A "DRESS REHEARSAL" FOR YOUR WEDDING DRESS LINGERIE
The last thing you want on your wedding day is to find out your new strapless bra has rubbed red welts into your skin, or that the shapewear that seemed just perfect in the fitting room is now cutting off all circulation to your thighs. Try out your new pieces at home to see how they feel all day long so you can be sure on the day itself you can forget all about what you're wearing and just focus on having a truly wonderful day.
7. ONCE YOUR BRA IS DECIDED, MAKE THE MOST OF EXTRA LUXURIOUS BRIDAL KNICKERS!
Even if your dress has bust support built in, your wedding day is the perfect excuse to treat yourself to something extra special to wear with it. Full bust lingerie blogger Big Cup Little Cup chose our Eleanor Almond set for her wedding, and wore just the silk panties under her wedding dress, since her gown was already designed to include bust support. However, by adding the matching bra, she was able to have a full set to enjoy wearing long after her wedding day, with other outfits that don't include bust support (since let's face it, there's not many other days we wouldn't be wearing a bra!) Our Eleanor Almond French knickers are great as a vintage inspired option, and as something a little different for a special standalone knicker. Being loose and flowing, they're perfect for avoiding lines beneath your dress, as well as being wonderfully comfortable from hair and makeup in the morning, right through to all night champagne dancing.
8. WEDDING NIGHT AND HONEYMOON LINGERIE IS A WHOLE OTHER CONSIDERATION
Wedding dress lingerie is complicated enough in itself – having something that makes you feel your most beautiful, loved self, that works wonderfully with the gown of your dreams, and that you're going to absolutely forget from morning til night, is enough to be thinking about. By looking at wedding night / honeymoon lingerie as a whole separate category, it opens up so many other options for beautiful pieces to enjoy! Have a read of our guide to wedding night and honeymoon lingerie for more inspiration.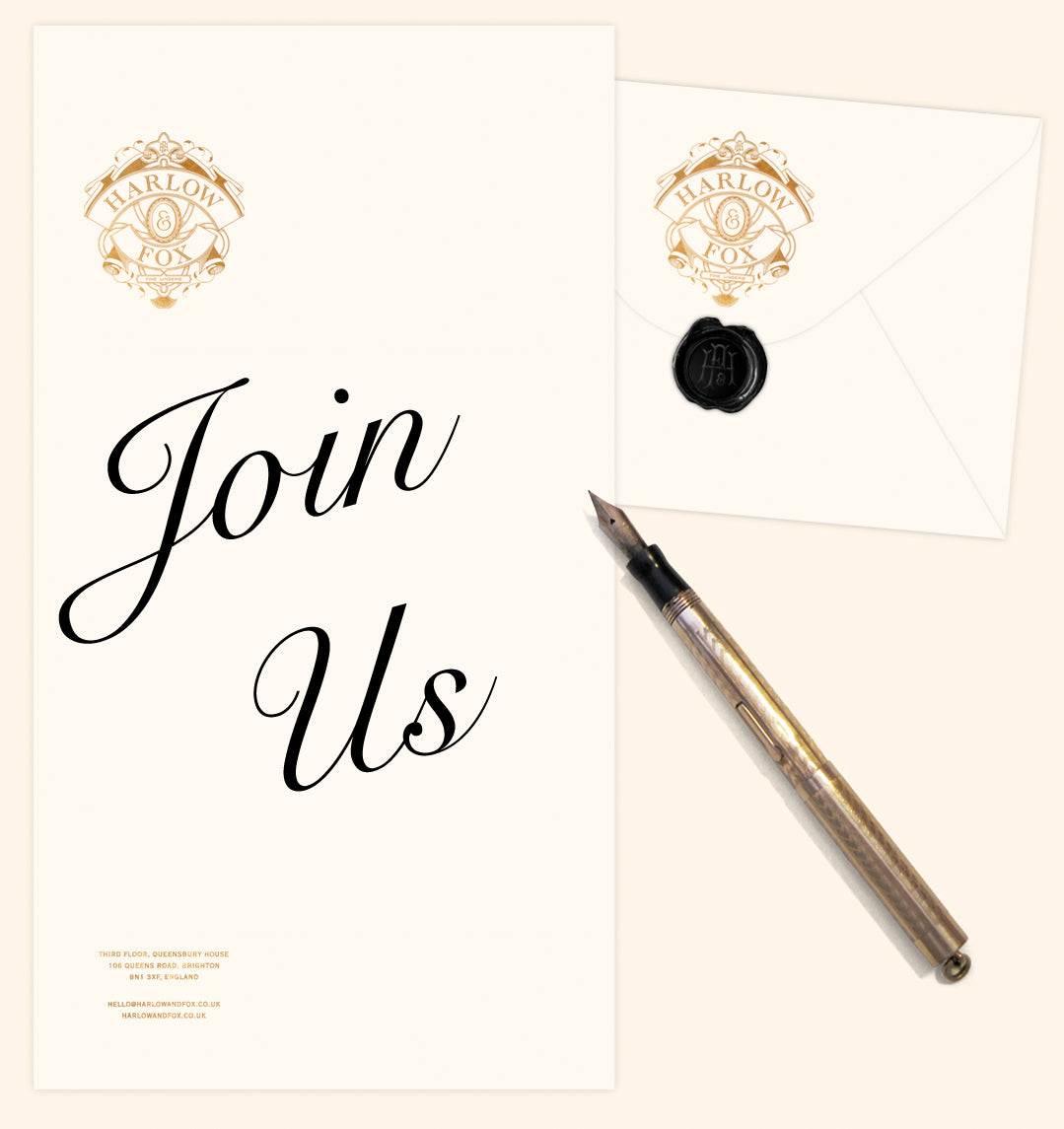 Join our members list
Sign up to access exclusive members-only sales, courier pickup for returns, collection pre-launches, being the first to know about all the latest news, and 10% off your first order - we only send interesting things, promise!
SIGN UP NOW