Holiday Shipping Dates
Thank you for choosing Harlow & Fox this holiday season!
Whether it's for festive gifting or to wear yourself for a beautifully dazzling New Year's Eve, we want you to have as little postal and logistics headaches as possible. 
We suggest ordering as soon as possible to be sure of delivery in time for Christmas or New Year.
For the greatest reliability, we would recommend choosing the Express option to use courier delivery instead. 
Though of course, receiving goodies a little later in January just adds to extending the joy - so you can also just look at it as a way to have a surprise treat pop up in the mail later on!
Overall though, here's some dates for you - all of these are with Express shipping, for standard shipping please order as soon as you can to give your package the best chance of arriving.
12 Days Gift Boxes - 
Cassiopeia robes - 
Lead time varies per order depending on the beading studio, so please order ASAP for certainty. The perfect outfit for some NYE sparkle!
Made to order lingerie, including Eleanor Scarlet limited edition holiday set - 
In-stock lingerie, knicker and thong gift boxes, and printed gift cards - 
 USA & UK - Mon 19th December
Australia, Canada, Europe & rest of world - Thurs 15th December
Virtual gift cards -
Please note out of stock sizes have made to order deadline above. 
Gift wrapped, physical gift cards should be ordered by the in stock dates above, but virtual cards can be ordered anytime up to Friday 23rd Dec.
If you would like to order made to order pieces after the deadline, we can email you a virtual card to illustrate the beautiful item your giftee will be receiving, so they still have something to unwrap on the day itself. 
Not sure what to choose? Our Gift Guide has all the advice you need for picking out the perfect present. 
All returns windows are extended to January 16th - please see our full Delivery & Returns policy for more detail.
Thank you for choosing to gift Harlow & Fox this holiday season, and we're so excited for you all to be unwrapping your beautiful new pieces.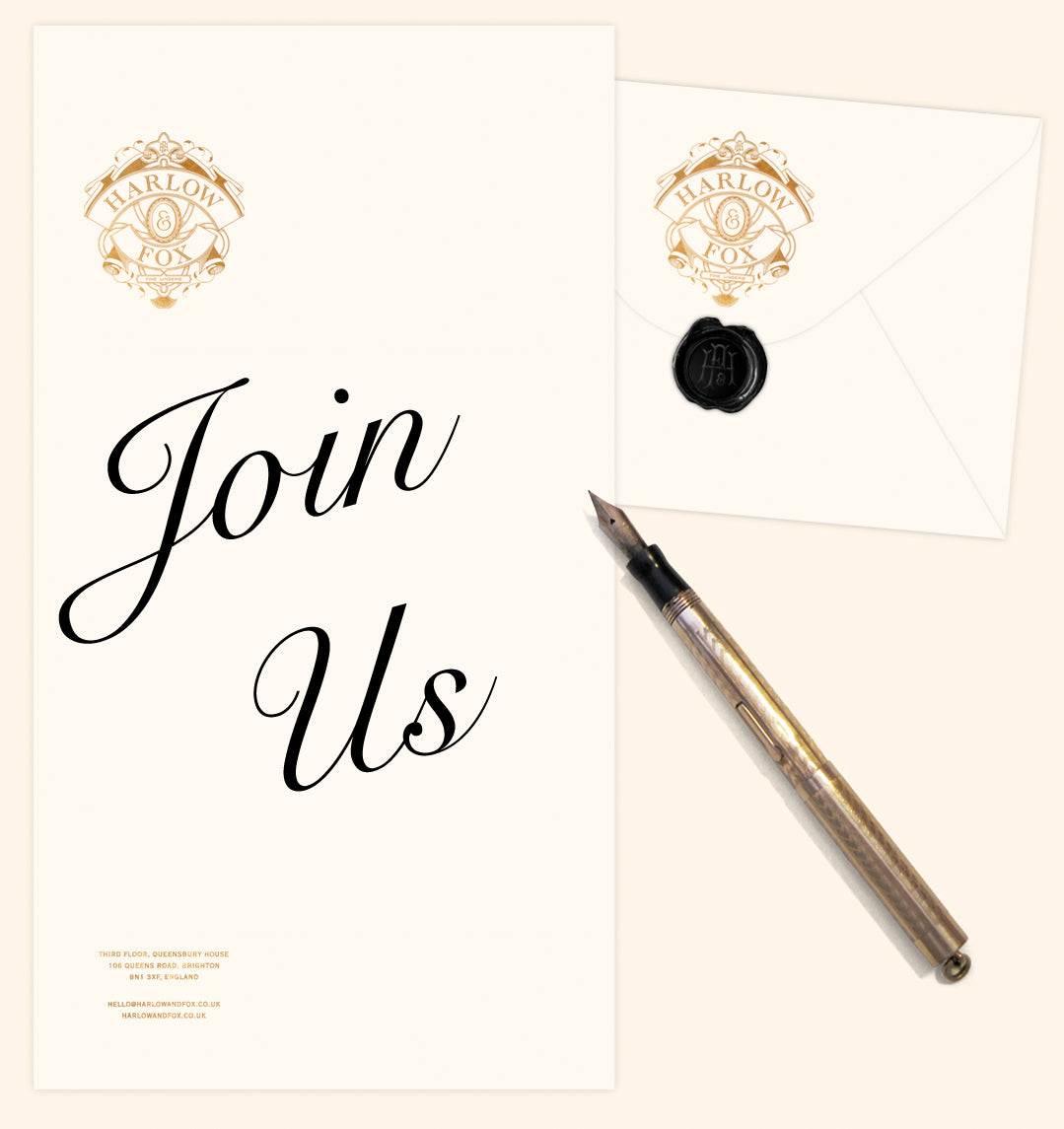 Join our members list
Sign up to access exclusive members-only sales, courier pickup for returns, collection pre-launches, being the first to know about all the latest news, and 10% off your first order - we only send interesting things, promise!
SIGN UP NOW